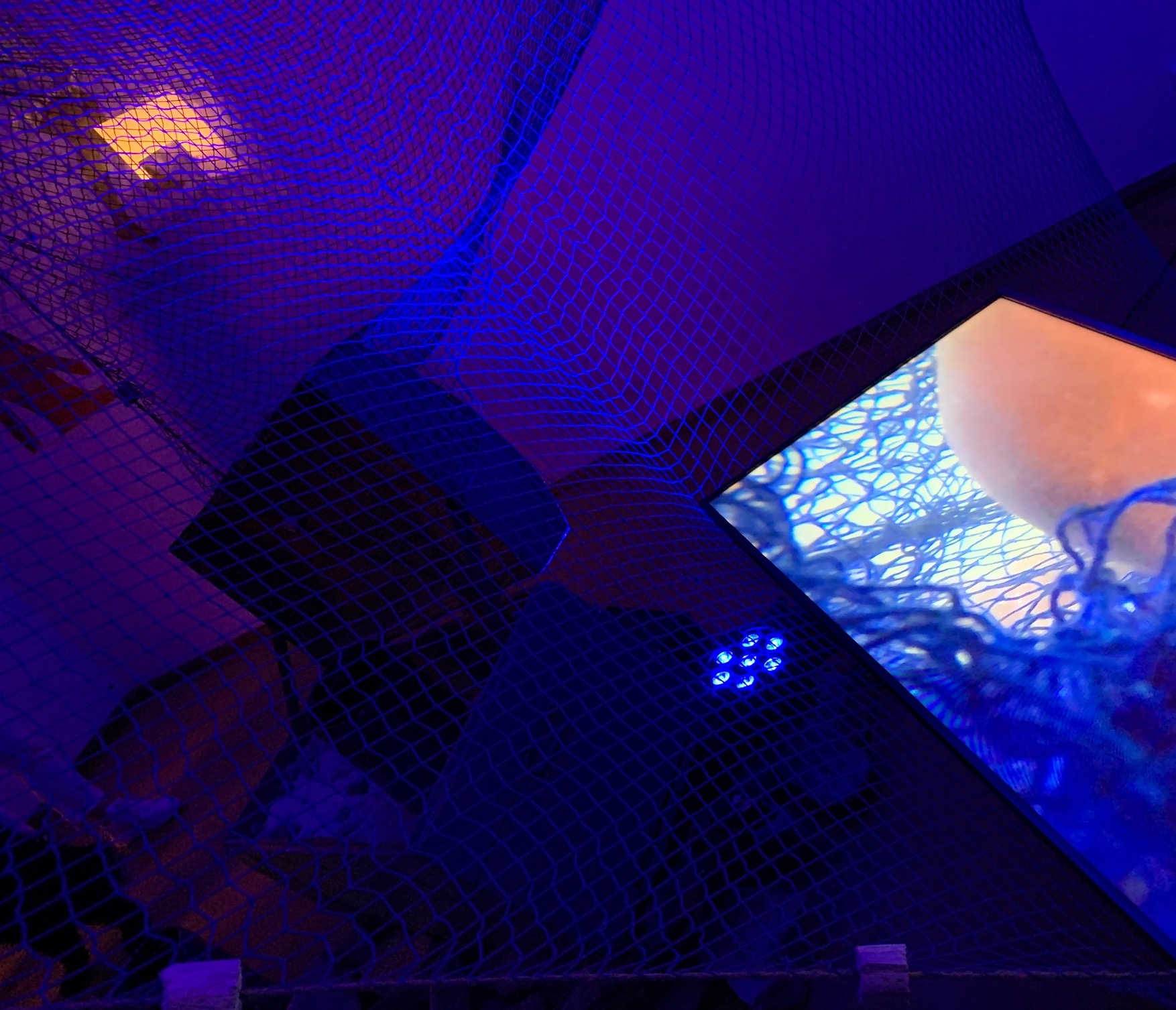 Quilombo, a term that was once synonymous with escape and resistance. Also called mocambo, it refers to a community of African slaves deported to Brazil who, in the XXVII century, reacted by organizing themselves into small resistant groups. Settled in unreachable places, the community of Quilongo did not count more than a hundred people. They were used to live of farming, in self-sufficiency.
Quilombo, resistance and fight against exploitation
Today the quilongos is a group of African men living in Brazil.They share ideals inspired by freedom and fair distribution of resources. Whatever be the personal history of each member of the quilongos – past slavery or fight from despotisms – they fight against the exploitation of people and resources. Far racism. Far from capitalism.
From the study-project to the exhibition
The interesting Quilombo Tri-continental research and exhibition project has taken place from the strong condition of quilongo community. The project brought together artists from three continents (Africa, South America and Europe) who have been asked about basic questions. In times of digitalization and increasing connectivity through the network – also due to the pandemic – is it possible to create "an aesthetic sensitive to common concerns? ". Or: how can "the social injustice that originates in the history of the exploitation of natural resources and human work" be overcome? Or again: an alternative reading of human relations between the three continents (Africa, Americas, Europe, ed.) could give rise to new relationships between individuals, "imagining an ecology that strengthens humanism and diversity?".
The artists on show at Lago Mio
The artists Carolina Brunelli, Joseph Kasau & Stéphane Kabila, Paulo Nazareth, Maya Quilolo, Wisrah Villefort, with the contribution of Denise Bertschi and Orakle Ngoy, answered properly, each being inspired by their own creative sensibility.
After a period of residence and study in Lugano (at Lago Mio) and in Basel (at SALTS – an institution created as a meeting place between the various arts – and Atelier Mondial), the artpieces have been brought together in a collective exhibition, co-curators Samuel Leuenberger (Swiss, founder and director of SALTS), Patrick Mudekereza (writer and cultural operator active in the Democratic Republic of Congo) and Benedickt Wyss, a Swiss from Basel. The event was held April 13th.
Different expressions for Quilombo
On display are the doors of Carolina Brunelli – a sign of accessibility or closure – the videos by Joseph Kasau & Stéphane Kabila with a clear message on the human capacity to destroy nature also in the name of "green colonialism". There is also the archive of Paulo Nazareth who, with his installation "_flamingos and other birds from the south: Migratory Archive_how it didn't happen in Africa / America and Asia", offers a sad snapshot of the situation of immigrants arriving in Europe, even finding hostile territories.
The Quilombo thought by Paulo Nazareth
The installation of Nazareth represents a puppet, seated on a chair. This evokes the figure of the derelict just arrived from poor or warlike countries, asking for information in the country where they arrived to. Sideways there is a desk, sets against a wall, both of which are filled with information materials on immigration.
The work recalls a true fact: Nazareth called an archivist to Basel to create the installation. This carried out searches for contacts and recognized institutions in charge of helping migrants. Research aimed at simplifying the condition of those traveling in search of better places to live.
The title of Maya Quilolo's work, born in a Brazilian Quilombo, a community in Minas Gerais, is meaningful. The work, entitled "Who carries the secrets of the Atlantic has learned to breathe water", gives the viewer signs of the routes of the slaves, their lives and the sunken ships and men lost in the sea.
Benedikt Wyss, co-curator of Quilombo project exhibition
Those described above are just some of the works of the invited artists.  As Benedikt Wyss points out, they participated at the personal invitation of SALTS and the Waza art center based in Congo. Benedict Wyss, founder of the Kurnverein Deli project, of the art race Draisine Derby, has also developed the Augmented Reality video application "Promo Print in motion" for the digital extension of printed art publications. He is also the author of Kokon, a digital conference in co-creation in the arts. He boasts collaborations with Espacio Odéon Bogotà, Festpiele Zürich, Kunsthalle Basel, Museum Tinguely Schauspielhaus Zürich.
As Wyss himself confirms, the project has provided interesting and fruitful ideas for collaboration between artists from different cultural and economic backgrounds. "A lot of connection work has been done and a lot more will be done," says Wyss. It is to be believed, considering that the Quilombo project in the next two years will see further developments towards Lumbubashi (the place of origin of co-curator Patrick Mudekereza) and São Paulo, in Brazil.
More information: https://lagomioresidency.ch
---
Un impegno diretto dell'arte nel sociale
Quilombo, un termine che un tempo era sinonimo di fuga e resistenza. Chiamato anche mocambo, rimanda a una comunità di schiavi africani deportati in Brasile che, nel XXVII secolo, reagirono organizzandosi in piccoli gruppi resistenti. Stanziata in luoghi generalmente inaccessibili, la comunità di Quilongo non contava più di cento persone che lavoravano la terra e vivevano in autarchia. 
Quilombo, resistenza e lotta agli sfruttamenti
Ora il termine assume una connotazione più ampia e i quilongo oggi sono un gruppo di uomini africani in Brasile, che condividono ideali ispirati alla libertà e all'equa distribuzione delle risorse. Qualunque sia la storia personale dei quilongo – pregressa schiavitù o fuga per la libertà da altri dispotismi – il credo comune è la lotta allo sfruttamento di persone e risorse. No al razzismo. No al capitalismo.
Dal progetto-studio all'esposizione
Da queste premesse è nato l'interessante Quilombo Tri-continental research and exhibition project che ha riunito artisti provenienti da tre continenti (Africa, Sud America ed Europa) ai quali sono stati posti basilari quesiti. In tempi di digitalizzazione e di crescente connettività attraverso la rete – causa anche la pandemia – è possibile creare "un'estetica sensibile alle preoccupazioni comuni? ". Oppure: come si può superare "l'ingiustizia sociale che ha origine nella storia dello sfruttamento delle risorse naturali e del lavoro umano"? O ancora: una lettura alternativa delle relazioni umane fra i tre continenti (Africa, Americhe, Europa, ndr) potrà dare origine a nuove relazioni fra individui, "immaginando un'ecologia che potenzia l'umanesimo e la diversità?".
Gli artisti in mostra a Lago Mio
Gli artisti Carolina Brunelli, Joseph Kasau & Stéphane Kabila, Paulo Nazareth, Maya Quilolo, Wisrah Villefort, con il contributo di Denise Bertschi e Orakle Ngoy, hanno dato risposte. Ognuno, ispirato dalla propria sensibilità creativa, ha fornito la personale forma di pensiero-soluzione. Dopo un periodo di residenza e studio a Lugano (presso Lago Mio) e a Basilea (presso SALTS -istituzione nata come luogo di incontro fra le varie arti, e Atelier Mondial), i lavori degli artisti sono stati riuniti in un'esposizione collettiva co-curata dallo svizzero Samuel Leuenberger (fondatore e direttore di SALTS), Patrick Mudekereza (scrittore e operatore culturale attivo nella Repubblica Democratica del Congo) e Benedickt Wyss, svizzero di Basilea. Mostra che è stata presentata a un ristretto pubblico il 13 aprile scorso.
Diverse espressività per Quilombo
In esposizione ci sono le porte di Carolina Brunelli – segno di accessibilità o chiusura – i video di Joseph Kasau & Stéphane Kabila  con un messaggio chiaro sulle umane capacità di distruzione della natura anche in nome del "colonialismo verde". C'è anche l'archivio di Paulo Nazareth il quale, con la sua installazione "-fenicotteri e altri uccelli del sud: Archivio migratorio_come non è successo in Africa / America e Asia", offre una triste istantanea della situazione degli immigrati dal sud del mondo in arrivo in Europa, spesso senza protezione giuridica e civile, in territori anche ostili.
Il "pensiero Quilombo" di Paulo Nazareth
L'installazione di Nazareth rappresenta un fantoccio, seduto su una sedia. Questo evoca la figura del derelitto appena giunto da paesi poveri o in guerra che chiede informazioni nel paese di arrivo. Di lato è posta una scrivania addossata a una parete entrambe colme di materiali informativi sulle immigrazioni in Europa. L'opera richiama un fatto vero: Nazareth, per la creazione dell'installazione, ha chiamato a Basilea una archivista. Questa ha eseguito ricerche di contatti e istituzioni riconosciute preposte all'aiuto dei migranti, che continuano anche oggi. Ricerche mirate a semplificare la condizione di chi viaggia alla ricerca di luoghi migliori per vivere.
Eloquente il titolo dell'opera di Maya Quilolo, nata in una comunità brasiliana quilombola a Minas Gerais. L'opera, intitolata "Chi porta i segreti dell'Atlantico ha imparato a respirare acqua", traccia i contorni delle rotte degli schiavi, le loro vite e le navi affondate e gli uomini dispersi in mare. 
Benedikt Wyss, co-curatore dell'esposizione del progetto Quilombo
Quelle sopra descritte sono solo alcune delle opere degli artisti che, come sottolinea Benedikt Wyss, hanno partecipato su invito personale di SALTS e del centro d'arte Waza con sede in Congo. Benedict Wyss, fondatore del progetto Kurnverein Deli, dell'art race Draisine Derby, ha anche sviluppato l'applicazione video in Augmented Reality "Promo Print in motion" per l'estensione digitale di pubblicazioni d'arte stampate. Egli è inoltre autore di  Kokon, una conferenza digitale sulla co-creazione nelle arti. Vanta collaborazioni con Espacio Odéon Bogotà, Festpiele Zürich, Kunsthalle Basel, Museum Tinguely Schauspielhaus Zürich.
Come lo stesso Wyss conferma, il progetto ha fornito interessanti e proficui spunti di collaborazione fra artisti provenienti da terreni culturali ed economici differenti. "E' stato fatto molto lavoro di connessione e molto ancora si farà", afferma Wyss. E c'è da credergli, considerando che il progetto Quilombo nei prossimi due anni vedrà ulteriori sviluppi verso Lumbubashi (luogo di origine del co-curatore Patrick Mudekereza) e San Paolo del Brasile.
Ulteriori informationi: https://lagomioresidency.ch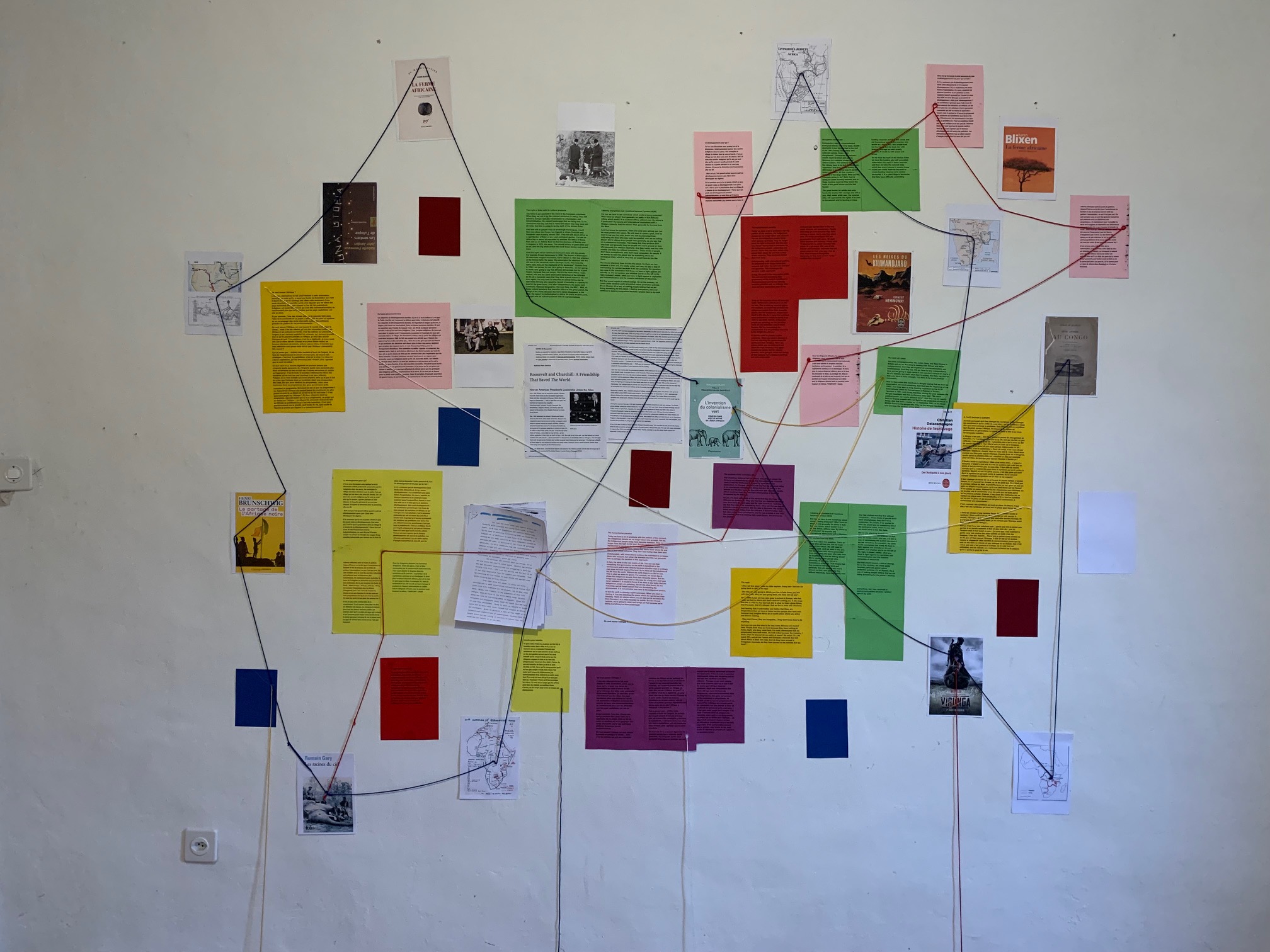 Leggi anche: Castellucci e Ancarani alla Triennale di Milano