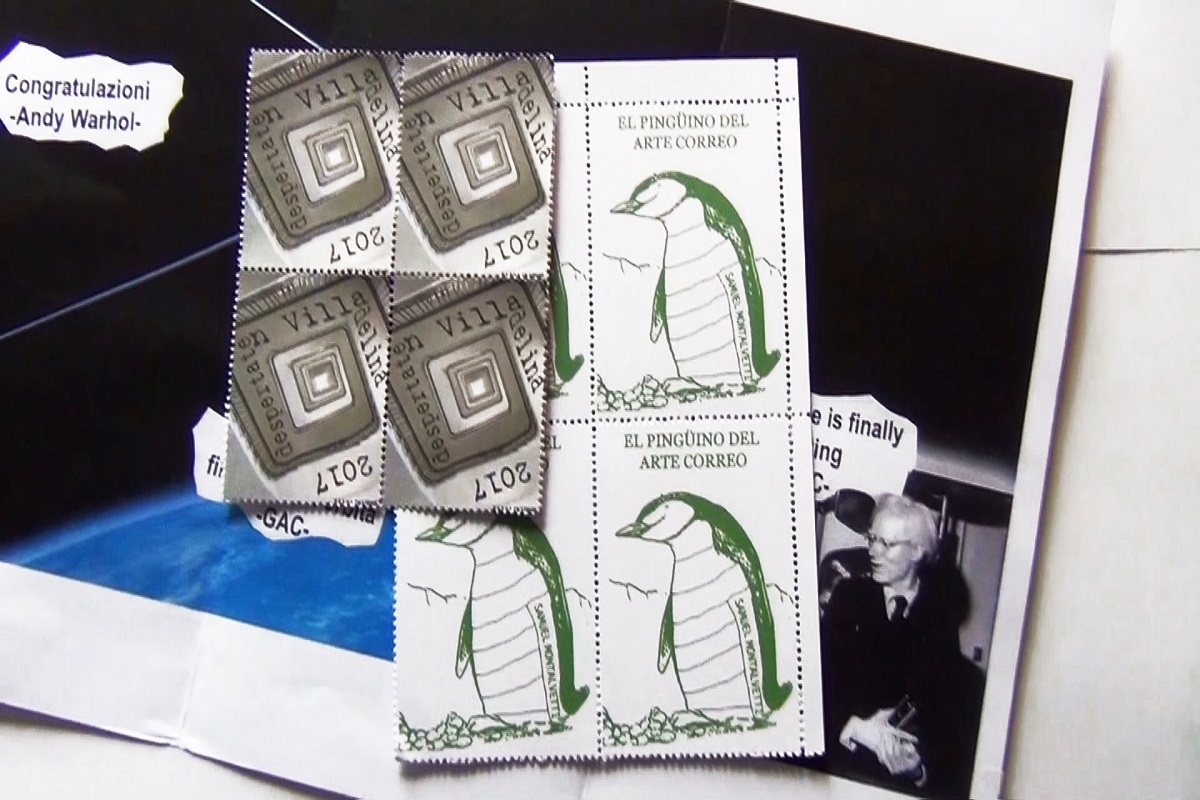 Al Museo dei Tassi e della Storia Postale di Camerata Cornello, in provincia di Bergamo, dal 25 luglio al 26 settembre 2021 è in scena la mail art.
Il progetto "Mail Art quintessenza della comunicazione creativa", curato dall'artista Ruggero Maggi, si focalizza sul ruolo eversivo della mail art. Si tratta spesso di attacco all'establishment culturale utilizzando cartoline, francobolli e buste. Al centro dell'arte postale vi è il rapporto tra oggetto d'arte, mittente e ricevente.
Arte postale, le regole infrante
Anticonformismo, decontestualizzazione di immagini e oggetti e scardinamento di regole e canoni, seguendo le orme di Marcel Duchamp e Piero Manzoni: sono queste le caratteristiche che rendono interessante la mail art agli occhi di coloro che ricevono una busta carica di significati più o meno estrinseci.
L'arte postale non è sinonimo di soldi e fama, ma di pura emozione. L'emozione si riferisce all'artista la cui opera spesso attraversa i confini, ma anche al fruitore impegnato a cogliere il messaggio contenuto nella busta. Arte non ufficiale per eccellenza, la mail art è parte integrante della globalizzazione culturale che si riflette, però, anche a livello locale, in un caleidoscopio di culture senza soluzione di continuità.
Leggi anche:
---
At the Museo dei Tassi and of Storia Postale  in Camerata Cornello, near Bergamo city, there is on stage a mail art Exhibition which will be held through September 26th, 2021.
The title is "Mail Art's quintessence of creative communication", a project curated by the artist Ruggero Maggi. Focuses on the capability of mail art to upheavaling the cultural establishment by using postcards, stamps and envelopes. At the heart of the so called mail art is the triadic relationship between  art object, sender and receiver.
Mail art and broken rules
Non-conformism, decontextualization of images and objects and unhinging of rules and canons, following in the footsteps of Marcel Duchamp and Piero Manzoni: these are the characteristics that make mail art interesting in the eyes of those who receive an envelope full of more or less extrinsic meanings.
Mail art isn't related to money and fame. It is mainly concerned with pure emotion the artist feels when creating the work of art (may be of that kind that crosses borders). Furthermore the emotion refers also to the user who does their best to grasping the meaning an envelope bears.
As an un-official art, mail art is part of cultural globalization and, indirectly, an endless kaleidoscope of cultures.
You can also read: