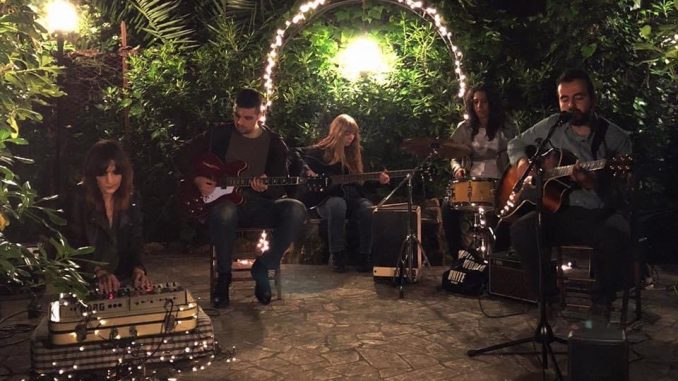 A videoclip on the band Portnoy has just been published, director Camilla Mancini who titled it "A dirty thing".
Watching and listening to this video-musical story, you are touched by an endless sequence of artistic images, both manual and digital. There are two very different moments, but both artistically interesting. The first moment consists of the representation of real life in relation to the virtual one. The core is love with its nuances that concern both real and virtual dimensions. This is basically the message of the text.
The second moment is tied to colored expressiveness. It is based on drawing, animation and painting. In the latter case, it insists on using blue watercolor.
For example, at the last part of the video, the blue little by little disappear in the water symbolizing the metaphor of love. This theme is also played on the usual double register, the real one and the virtual one. In dealing with it, the director shows full control of happiness and sentiment in general.
In any case, love is narrated on the ground of comparison, as if to want to grasp the common points coming from the various love experiences. Consequently, certain recurrent dynamics of the love experiences emerge. Therefore, it is the case of a mutual love, or sometimes shared or even simply unrequited.
Portnoys group was born in Rome in 2015 thanks to the guitarist Francesco Catalfamo. The title is a literary choice, it is inspired by Philip Roth's " Portnoy Complaint".
With Catalfamo, there is an old friend of his, Marco Pittiruti, singer and guitarist too. But male chauvinism, which usually wins in the band formation, this time loses. Two by three. In fact, the quintet is completed with the bassist Alessandra Garofalo, the drummer Simona Mellone and keyboardist Elisa Marrama. And so the rock mixed with indie and new wave – a characteristic note of the band – sounds of feminism.
In fact, yet last April, In the midst of the covid climate, the magnificent five released the album "Not to be alone".
In addition to making the band Portnoy better known, "A dirty thing" offers the group a nice contribution to the level of drawing and the dry and tight rhythms that animate still or moving images.