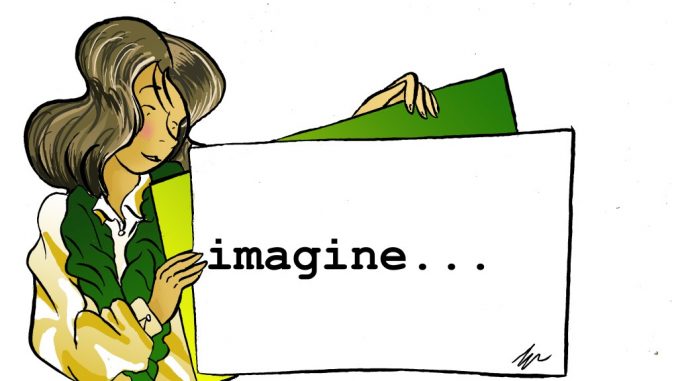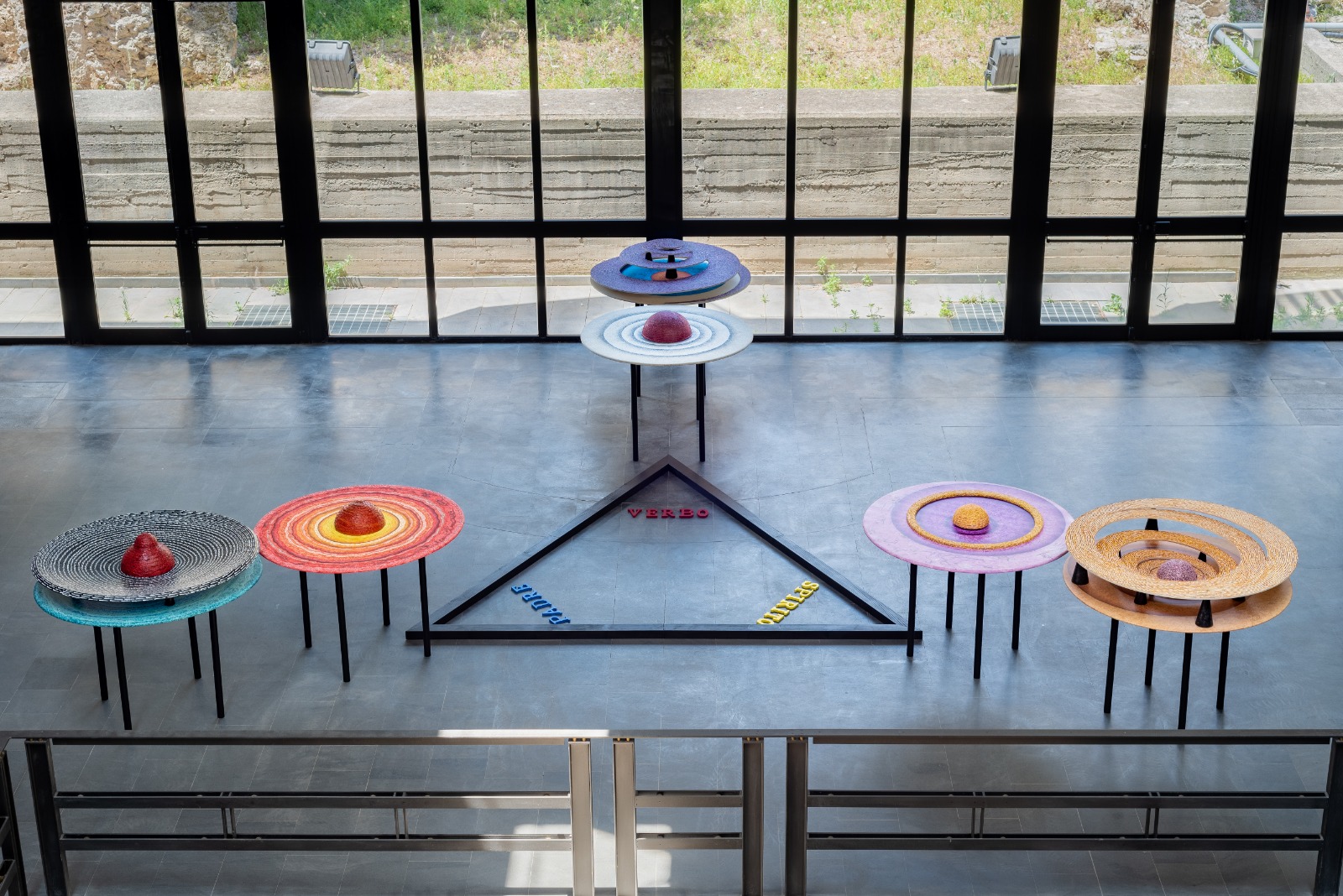 Two three-dimensional structures, 110 cm. diameter each, are the basis for three diptychs. It is an installation Rosario Genovese realized at Museo Regionale Mume in Messina with the title "The Divine Triangle is Cosmic Harmony", of 7 x 6 x 1.1 meters. This happened in the context of Bias 2020, Sacred Art International Biennale. He used different materials, such as wood, acrylic and pencil on canvas, pastel on paper, acrylic and pencil on inkjet print on canvas.
The works are inspired by X-ray binary stars. Each of the three diptychs consists of two elements representing two twin stars that share their existence in the universe, one being still active, the other having turned into a black hole, even though they both go on marking time.
The composition is based on a divine three-pointed triangle, symbolizing the Trinity. A visual plot that also aims at provoking the user's emotions since he is involved through his senses. A multi-sensorial experience with Genovese's work: visual, tactile, auditory, olfactory. For example, the material graphics causes a strong tactile impact and the hand that caresses it determines a rustle that is amplified by special sensors. Furthermore, the rubbing causes perfumed vesicles which are imprisoned in the pictorial matter and are also capable of provoking the sense of smell.
ROSARIO GENOVESE was born in 1953 in Catania where he attended the State Art Institute and the Academy of Fine Arts in Painting. At the same institute he has been teaching Decoration since 1979. His career begins at the end of the Seventies.
In 1982 he was among the artists gathered by the art critic and historian Giorgio Di Genova under Narciso Arte lable. In 1992, as president of the Association "Centro Studi Giorgio La Pira", he coordinated seminars on 19th century Art held by Domenico Danzuso, Giorgio Di Genova, Francesco Gallo, Silvano Salvatore Nigro, Carmelo Strano (Catania Fine Arts Academy). From 1999 to 2001 he was director of the Academy of Fine Arts in Ragusa.
In the years 2008/2009 he collaborated, as artistic director, with Antonio Presti and Fiumara Arte for the realization of the "Porta della Bellezza (The Door of Beauty) in Librino (Catania). Also he created a terracotta work of 7 x 7 meters entitled "La genesi della grande madre". Among his publications, we quote the monography "Rosario Genovese/dall'imitazione alla similarità, by Carmelo Strano (Arteclub, 1990); in 2011 he published "Le mie stelle parlanti" with some of his poetic texts that refer to his pictorial works, and the "Rosario Genovese, Opere/Works 1979-2011″ (Edizioni Skira). In 2012 he was given the Faro Biscari award for his artistic career.