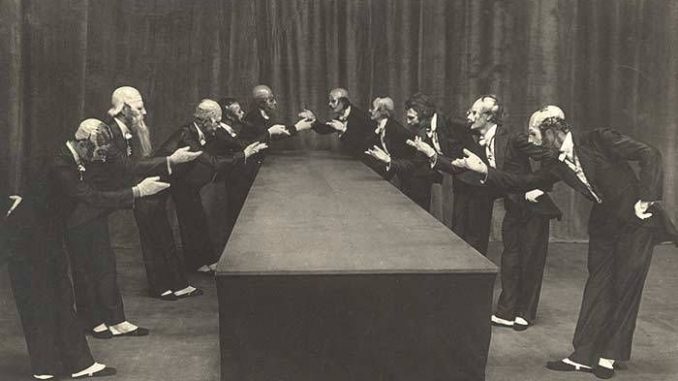 Swedish Dance
There are 2 forges that nurture choreographic talents in Sweden, resulting in an entirely Scandinavian phenomenon, which, in 2000s, had established itself on the international stage, with a global projection.
More choreographers-creators have grown up under the wing of the Royal Swedish Ballet, a classical company of high lineage, founded in 1773, based on the French model (which was then widespread throughout Europe). Presently directed by Nicolas Le Riche, former étoile of the Opéra de Paris; and the Cullberg Ballet, (which was founded by Birgit Cullberg between 1908-1999, the great mother of Northern modern ballet, and former student of Kurt Jooss, who was author in the 1930s of the resounding Green Table); and maestro Pina Bausch, destined to become the bow figure of the German Tanztheater from the seventies.
In the eighties, the Cullberg Ballet was established under the leadership of Birgit's son, Mats Ek. Born in Malmo in 1945, Mats Ek has grown in theatre: his father, Anders Ek, was an actor at the Royal Swedish Theatre; his twin, Malin, a high-class actress, his brother, Nikolas, was a favourite dancer of great choreographers (such as Maurice Béjart and Jiri Kylián).
Birgit created historical ballets such as a vigorous 'Miss Julie' from Strindberg in the 1950s.
From these solid roots, from a committed mix of tradition and innovation, the new Scandinavian choreography flourished, especially Swedish. Not to forget that even in neighbouring countries there are prominent personalities, such as that of the Norwegian Lucien Øyen, author of a creation for Bausch's Wuppertal Tanztheater, 'Bon Voyage, Bob'. Also, Tero Saarinen, from Finland, creator for large Nordic companies and for his own group. (Saarinen is well known for Hunt, a Sacre du Printemps in the form of a solo and in dialogue with technology). Additionally, the beloved Carolyn Carlson, visionary Californian-Finnish choreo-dancer.
Talent, always an imponderable factor, and artistic competition at the highest level, have produced historical results in Sweden. That is, in a climate of a rigorous Protestant ethic, of a militant humanism, of an introspective and analytical attitude, of a subtle irony even in the drama, of a spirituality and of a radical eros, of a deep connection with nature, all postures clearly evident in Ingmar Bergman's inspiring and revealing films, exemplary Swedish artist.
Mats Ek's signature remakes of founding titles in ballet literature (a disruptive Giselle in 1982 in the key of eros and madness, the Swan Lake in 1987, with unisex birds in the key of emancipating the son from a seductive mother, and the Sleeping Beauty as a rebellious and drug addict girl in a respectable world, created at the Hamburg Ballet in1996), gave him worldwide fame.
His humanistic pieces like the anti-colonial Soweto; the anti-masculine La casa de Bernarda (Alba), Rite of Spring (1984) set in traditional Japan and rewritten as an apologist against parental authoritarianism; were all equally incisive and exemplary. All this was accompanied by the theatrical direction of Molière, Racine, Strindberg, and operatic direction of Gluck.
Presently, at least three names of Swedish artists-choreographers, Johan Inger, Alexander Ekman e Pontus Lidberg, are among the most requested authors where ballet, with its rich centuries-old vocabulary, needs a current, open, contemporary approach, and where multipurpose dancers now need new nourishment and new repertoires, also stimulated to contribute to creation.
In 2018, The Ballets de Monte-Carlo (their centenary of the birth of their great director) had proposed the performances of Dancing with Bergman, inviting Alexander Ekman to celebrate it with Thoughts of Bergman, Mats Ek with Memory, and Johan Inger with 4 Karin.