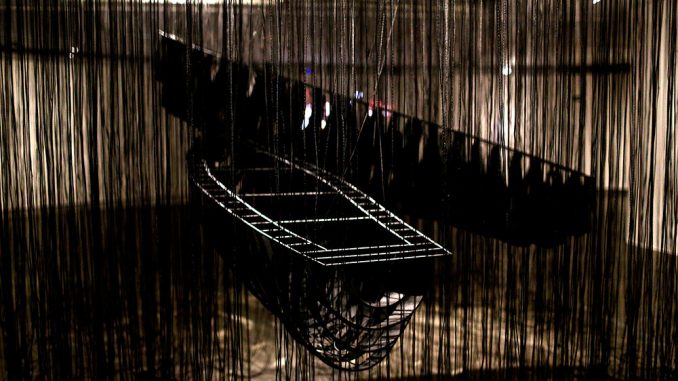 Chiharu Shiota biography
Born in Osaka, Japan (1972), lives and works in Berlin. As an author of drawings, sculptures, photography and videos.
In 2008, she received the Art Encouragement Prize from the Japanese Minister of Education, Culture, Sports, Science and Technology. Her solo exhibitions across the world include Mori Art Museum, Tokyo (2019); Gropius Bau, Berlin (2019); Art Gallery of South Australia (2018); Yorkshire Sculpture Park, UK (2018); Power Station of Art, Shanghai (2017); K21 Kunstsammlung Nordrhein-Westfalen, Düsseldorf (2015); Smithsonian Institution Arthur M.Sackler Gallery, Washington DC (2014); the Museum of Art, Kochi (2013); and the National Museum of Art, Osaka (2008) among others.
In 2015, Shiota was selected to represent Japan at the 56th Venice Biennale.
A personal exhibition entitled "Inner universe" at the Galerie Templon in Paris is ongoing until 25 July.
office@chiharu-shiota.com
press@chiharu-shiota.com